One of the most exciting milestones for teenagers is obtaining their driver's license. It represents newfound freedom, independence, and the ability to explore the world beyond the confines of their neighborhood. However, before getting a full license, many aspiring drivers in Florida wonder if they can drive to school with just a permit. Let's delve into this question and explore the importance of aspiring to get a license.
In Florida, obtaining a learner's permit is the first step towards becoming a licensed driver. With a learner's permit, teenagers can start learning to drive under the supervision of a licensed adult. While a permit does grant some driving privileges, there are certain restrictions in place. Unfortunately, driving to school alone is not allowed with just a learner's permit in Florida.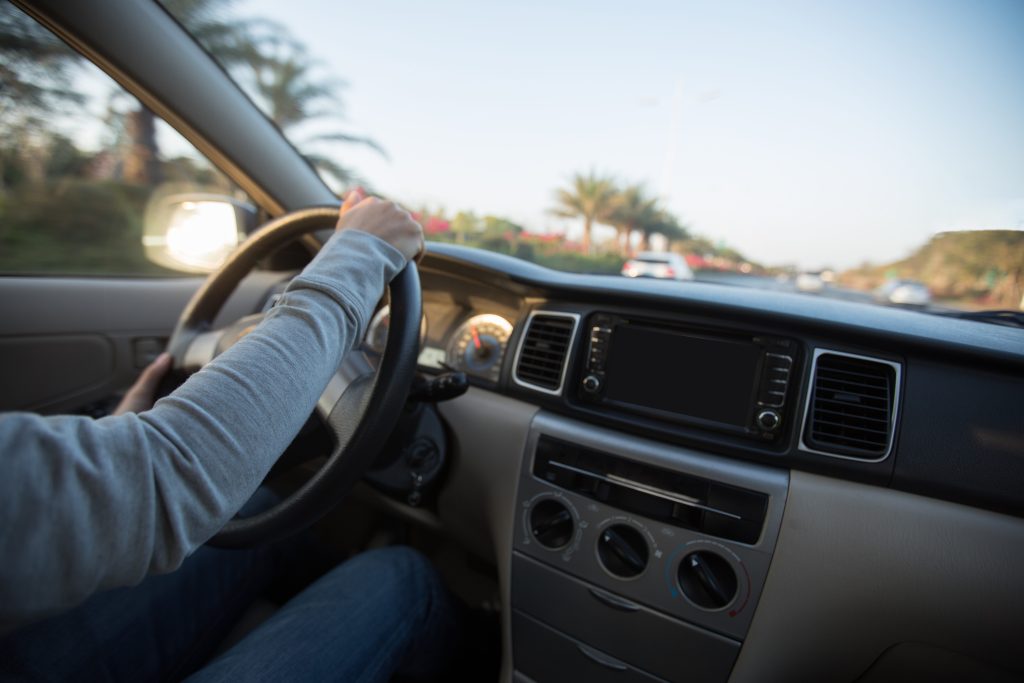 According to Florida's Graduated Driver Licensing (GDL) program, learners are required to be accompanied by a licensed driver who is at least 21 years old and occupies the front passenger seat. This restriction aims to ensure the safety of new drivers by providing them with guidance and supervision during the learning process. Therefore, it is not permitted for a student with only a learner's permit to drive to school without a licensed adult present.
However, this limitation should not deter aspiring drivers from their goal of obtaining a full driver's license. There are several compelling reasons why it is important to aspire to get a license:
Increased Independence: Having a driver's license provides a level of independence and freedom that cannot be matched. It allows individuals to travel to school, work, social activities, and other destinations without relying on others for transportation.
Convenience and Time Management: Having a license enables students to have more control over their schedules. They can avoid relying on public transportation or parents' availability, reducing the time spent waiting for rides and allowing for better time management.
Expanded Opportunities: A driver's license opens up a wide range of opportunities, such as part-time jobs, internships, and extracurricular activities that may require commuting or transportation. It broadens horizons and empowers individuals to seize opportunities that may not have been accessible otherwise.
Emergency Situations: Having a driver's license ensures that individuals can respond to emergencies promptly. Whether it's a medical situation, a family emergency, or a sudden need to get somewhere quickly, having the ability to drive can be invaluable.
Practical Life Skills: Learning to drive and obtaining a license teaches valuable life skills, including responsibility, decision-making, and situational awareness. These skills go beyond the act of driving itself and can be applied to various aspects of life.
Aspiring drivers in Florida should view the learner's permit as a stepping stone towards their ultimate goal of obtaining a full driver's license. It provides an opportunity to gain experience, learn the rules of the road, and develop safe driving habits under the guidance of a licensed adult.
To progress towards getting a license, it is important for learners to complete the required supervised driving hours and pass the driving skills test. This ensures that they have acquired the necessary skills and knowledge to drive safely and responsibly.
All About Go Driving Inc.'s One On One Driver's Ed Program
Go Driving, Inc.'s one-on-one driver's ed program is designed to provide comprehensive and personalized instruction to new drivers, ensuring they develop the necessary skills and knowledge to become confident and responsible drivers. The program comprises various components that work together to create a well-rounded and effective learning experience. Let's explore the key components of Go Driving, Inc.'s one-on-one driver's ed program:
Personalized Instruction: One of the fundamental aspects of the program is its focus on individualized instruction. Each student receives dedicated attention from a qualified and experienced driving instructor. This one-on-one approach allows the instructor to tailor the lessons according to the student's learning style, abilities, and needs. Personalized instruction enables students to progress at their own pace and receive immediate feedback, maximizing their learning potential.
Classroom Sessions: The program incorporates classroom sessions to provide theoretical knowledge about driving rules, regulations, and safety practices. During these sessions, students learn about traffic laws, road signs, defensive driving techniques, and other essential concepts. The classroom environment encourages interactive discussions, allowing students to ask questions and gain a deeper understanding of the material.
Practical Driving Lessons: Hands-on driving practice is a crucial part of Go Driving, Inc.'s program. Students receive extensive behind-the-wheel training with their assigned instructor. These practical driving lessons take place in a controlled and safe environment, gradually progressing to real-world road scenarios. Through guided instruction and practice, students learn vehicle handling, parking maneuvers, lane positioning, merging, and other essential driving skills. The instructor provides guidance, corrects mistakes, and teaches defensive driving techniques to ensure safe and responsible driving habits.
Simulated Driving Scenarios: Go Driving, Inc. utilizes cutting-edge driving simulators to enhance the learning experience. Simulators recreate realistic driving scenarios, allowing students to practice various maneuvers and develop decision-making skills without the risks associated with on-road training. Simulated driving scenarios help students build confidence, improve reaction times, and understand the consequences of their actions in a controlled virtual environment.
Defensive Driving Techniques: Go Driving, Inc. places a strong emphasis on defensive driving techniques to prepare students for potential hazards on the road. Students learn how to anticipate and react to other drivers' actions, handle adverse weather conditions, and make safe decisions in challenging situations. Defensive driving skills instill a proactive mindset and help students become responsible drivers who prioritize safety.
Road Test Preparation: The program includes comprehensive preparation for the official road test required to obtain a driver's license. Instructors familiarize students with the test requirements, provide mock tests, and offer valuable tips and strategies for success. By focusing on specific areas that require improvement, students gain confidence and competence necessary to pass the road test with flying colors.
Traffic Laws and Regulations: Go Driving, Inc.'s program ensures that students have a thorough understanding of traffic laws and regulations specific to their jurisdiction. Instructors cover topics such as right-of-way, speed limits, signaling, and other rules to ensure compliance with local traffic laws. By equipping students with this knowledge, the program emphasizes the importance of responsible and law-abiding driving.
Go Driving, Inc.'s one-on-one driver's ed program combines personalized instruction, classroom sessions, practical driving lessons, simulated driving scenarios, defensive driving techniques, road test preparation, and comprehensive knowledge of traffic laws. By addressing all these components, the program aims to produce safe, skilled, and confident drivers who are well-prepared to navigate the roads responsibly.
While it is not permitted to drive to school with just a permit in Florida, aspiring drivers should not lose sight of their goal of obtaining a driver's license. The journey towards a license offers numerous benefits, including increased independence, convenience, expanded opportunities, and the development of practical life skills. Embracing the learning process, gaining experience, and aspiring to become a licensed driver will pave the way for a lifetime of safe and confident driving.
If you're searching for driver's ed in Parkland, Go Driving, Inc. is the premier choice. With our personalized instruction, focus on safety, convenience, comprehensive curriculum, experienced instructors, and competitive pricing, we stand out from the competition. Join us today and embark on a journey to becoming a confident and responsible driver! Call us today at 954-757-7622 to schedule your driving lessons today!
Parkland Driving Lessons