DMV Driver's License Permit Exam
Requirements for Teens Obtaining a Florida Learner's Permit
Must be at least 15 years old;
If under 18 years old, must have a signed/notarized Parental Consent Form (step-parents may not sign unless they have legally adopted the minor child);
Proof of Traffic Law and Substance Abuse Education (TLSAE) course completion;
Pass a vision and hearing test – testing is conducted in a service center;
Pass Class E Knowledge Exam;

Prepare for the exam by studying the Official Florida Driver License Handbook
The exam consists of 50 multiple-choice questions about traffic laws and traffic signs. The passing score is 80 percent or 40 out of 50 questions; and

Must provide documents needed to establish proof of identity, proof of social security number and proof of residential address. Please visit flhsmv.gov/WhatToBring for a list of acceptable documents.
DMV Driver's License Permit Exam 
You will select this 50 Question Test if you would like to register for the Official Florida Permit Test Online. Upon successful completion of this test, you will be eligible to receive your Florida Restricted or Permit Drivers License at the Florida offices.
The American Safety Institute (ASI) is a 3rd party company that offers the permit test online.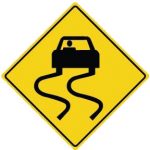 Please note: You must be under the age of 18 years old to take the test online.  Also, if you have already taken and failed the permit test 3 times at the DMV or Online, do not continue with your registration.  You will need to take it in person at the DMV.