If you're looking for driver's education in Coral Springs, your search ends here with Go Driving, Inc. We are proud to be the leading provider of comprehensive driving instruction in the area, and we offer a range of unique features and benefits that set us apart from the competition.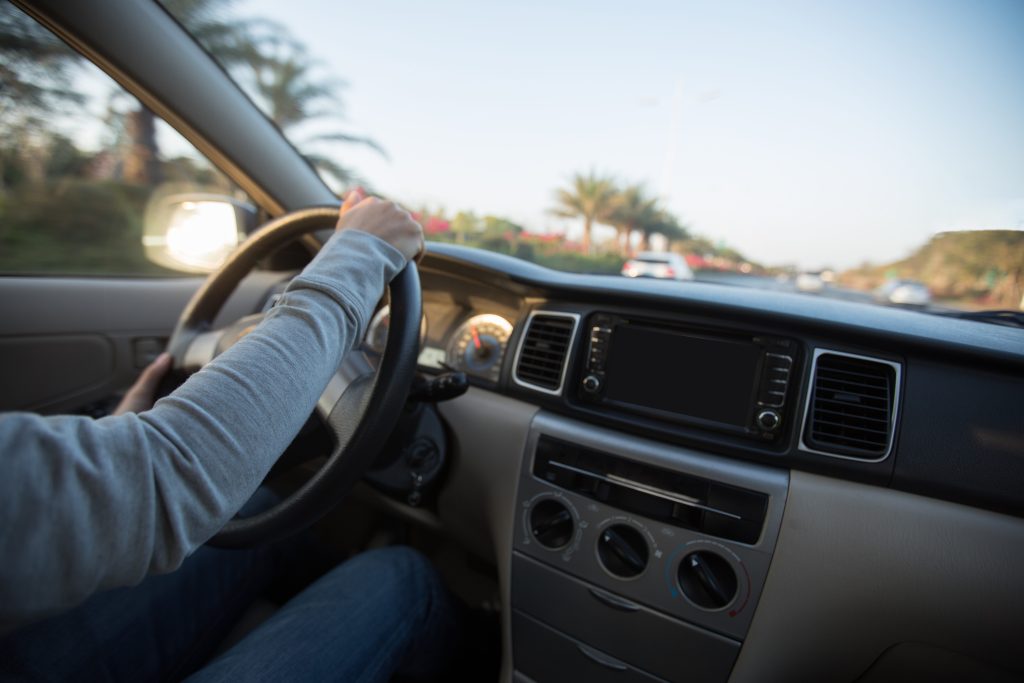 Components of Our Coral Springs Driver's Ed Program
Go Driving, Inc. offers a comprehensive one-on-one driver's education program designed to provide individuals with the necessary knowledge and skills to become safe and responsible drivers. The program consists of several key components that ensure a thorough and personalized learning experience. Let's explore these components in detail:
Highly-Qualified Instructor: Go Driving, Inc. employs highly trained and experienced driving instructor who is certified by the state of Florida. Our instructor has in-depth knowledge of traffic rules, defensive driving techniques, and the latest best practices. They are skilled at creating a supportive and comfortable learning environment for each student.
Customized Curriculum: The driver's ed program at Go Driving, Inc. is tailored to meet the specific needs and learning styles of individual students. The curriculum covers all essential aspects of driving, including traffic laws, road signs, vehicle control, defensive driving strategies, and hazard perception. By customizing the curriculum, the program ensures that students receive instruction and guidance relevant to their skill level and learning pace.
One-on-One Instruction: Unlike group driving lessons, Go Driving, Inc.'s program offers individualized instruction. Each student receives dedicated one-on-one sessions with their instructor, allowing for focused attention and personalized feedback. This approach enables instructors to address the unique strengths and areas of improvement for each student, promoting a more efficient learning process.
In-Car Training: A significant part of the program involves in-car training sessions where students get behind the wheel and apply their theoretical knowledge in practical situations. Go Driving, Inc. provides well-maintained and dual-controlled vehicles for training purposes, ensuring maximum safety during the learning process. Instructors accompany students during these sessions, offering real-time guidance and constructive feedback.
Simulation Exercises: To enhance the learning experience, Go Driving, Inc. incorporates simulation exercises that mimic real-world driving scenarios. These virtual environments allow students to practice decision-making, hazard perception, and critical thinking skills in a controlled setting. Simulations help students develop confidence and the ability to handle challenging situations before they encounter them on actual roads.
Road Test Preparation: Go Driving, Inc.'s program includes thorough preparation for the driving test required to obtain a driver's license. Instructors familiarize students with the test requirements, demonstrate proper techniques, and conduct mock driving tests to assess readiness. This preparation ensures that students feel confident and well-prepared for the actual examination.
Progress Tracking: Throughout the program, Go Driving, Inc. keeps track of each student's progress and provides regular feedback on their performance. Instructors maintain detailed records of completed lessons, areas of improvement, and milestones achieved. This tracking system helps students and their families to monitor progress and identify areas where additional practice may be beneficial.
By combining qualified instructors, personalized instruction, comprehensive curriculum, in-car training, simulation exercises, road test preparation, and progress tracking, Go Driving, Inc.'s one-on-one driver's ed program offers a dedicated approach to training your teen for the road ahead. The program aims to equip students with the skills, knowledge, and confidence needed to become safe and responsible drivers on the road.
What Separates Go Driving, Inc. From Other Coral Springs Driving Schools
At Go Driving, Inc., we understand that learning to drive is a significant milestone in everyone's life. That's why we strive to create a safe, supportive, and engaging environment for all our students. Our team of highly qualified and experienced instructors is dedicated to helping students become confident, responsible, and skilled drivers.
One of the key factors that sets us apart is our commitment to personalized instruction. We recognize that each student has unique learning needs and abilities, and we tailor our lessons accordingly. Whether you're a first-time learner, a nervous driver, or an international student looking to adapt to local driving rules, we have the expertise to cater to your specific requirements. Our instructors patiently guide you through every step of the learning process, ensuring that you gain the necessary skills and knowledge to navigate the roads with confidence.
Safety is paramount in our driver's education program. We provide state-of-the-art training vehicles equipped with dual controls, allowing our instructors to take immediate control if necessary. Our vehicles undergo regular maintenance and inspections to ensure they are in top condition, providing a safe and reliable learning experience. Additionally, our instructors are well-versed in defensive driving techniques and emphasize the importance of road safety, hazard awareness, and responsible driving behaviors.
Convenience is another aspect that distinguishes us from the competition. We offer flexible scheduling options to accommodate the busy lives of our students and their families. Whether you prefer weekday or weekend lessons, daytime or evening sessions, we can find a schedule that suits you. Moreover, we provide door-to-door service, picking you up from your desired location and dropping you off after the lesson, saving you time and hassle.
When you choose Go Driving, Inc., you can expect a comprehensive curriculum that covers all aspects of driver's education. We go beyond the basics of operating a vehicle, ensuring that our students gain a thorough understanding of traffic laws, road signs, and defensive driving techniques. Our curriculum includes classroom instruction, interactive discussions, and hands-on driving practice, enabling students to develop a well-rounded set of skills.
We take pride in our experienced and highly qualified instructors. They are not only skilled drivers but also passionate educators who genuinely care about your success. They are patient, approachable, and adept at creating a positive and supportive learning environment. Our instructors use modern teaching techniques, making the learning process engaging and enjoyable. They are also up to date with the latest traffic laws and regulations, ensuring that you receive accurate and relevant information.
Another advantage of choosing Go Driving, Inc. is our competitive pricing and value for money. We understand that affordability is important to our students and their families, which is why we offer cost-effective packages without compromising on the quality of instruction. We believe that everyone deserves access to quality driver's education, and we strive to make it accessible to all.
If you're searching for driver's ed in Coral Springs, Go Driving, Inc. is the premier choice. With our personalized instruction, focus on safety, convenience, comprehensive curriculum, experienced instructors, and competitive pricing, we stand out from the competition. Join us today and embark on a journey to becoming a confident and responsible driver! Call us today at 954-757-7622 to schedule your driving lessons today!
Coral Springs Driving Lessons